Client Background: Universal Payments, a leading payments provider in Canada, approached JetBranding, our web agency, to revamp their outdated website. With over 14 years of experience, Universal Payments had developed a unique strategy and partnered with industry-leading providers to offer high-quality, cost-effective payment solutions to merchants of all sizes.
Project Overview: As JetBranding, we took on the task of redeveloping and redesigning Universal Payments' website to create a modern and user-friendly online platform. Our objective was to effectively showcase Universal Payments' expertise, services, and commitment to delivering exceptional payment solutions to Canadian businesses. Additionally, we were tasked with developing a custom Point of Sale (POS) solution that allowed customers to build their own system, including hardware, software, and additional add-on packages, while providing them with an estimated cost.
Website Revamp: We approached the website revamp with the goal of transforming Universal Payments' online presence. Our team implemented a comprehensive redesign of both the English and French websites, focusing on creating a visually appealing and intuitive user interface. Our aim was to enhance the overall user experience, making it easier for visitors to explore Universal Payments' range of services and understand their unique value proposition.
Key Features of the Website Redesign:
Modern Look: We infused the website with a fresh and contemporary design to convey professionalism and trustworthiness.
Multilingual Support: To cater to Universal Payments' bilingual audience, we developed both English and French versions of the website, ensuring a seamless experience for all users.
Service Showcase: We created a dedicated section to highlight Universal Payments' wide range of payment solutions, emphasizing their expertise in mobile, eCommerce, and in-person card payments.
Partner Integration: By integrating information about Universal Payments' strategic partnerships with leading providers in Canada, we established their credibility and commitment to delivering top-quality solutions.
Custom POS Solution:
In addition to the website revamp, we developed a unique "Build POS Solution" for Universal Payments. This solution empowered customers to customize their own POS system based on their specific requirements. By offering flexibility in hardware and software selection, customers could tailor the solution to their business needs, ensuring a seamless and efficient payment processing experience.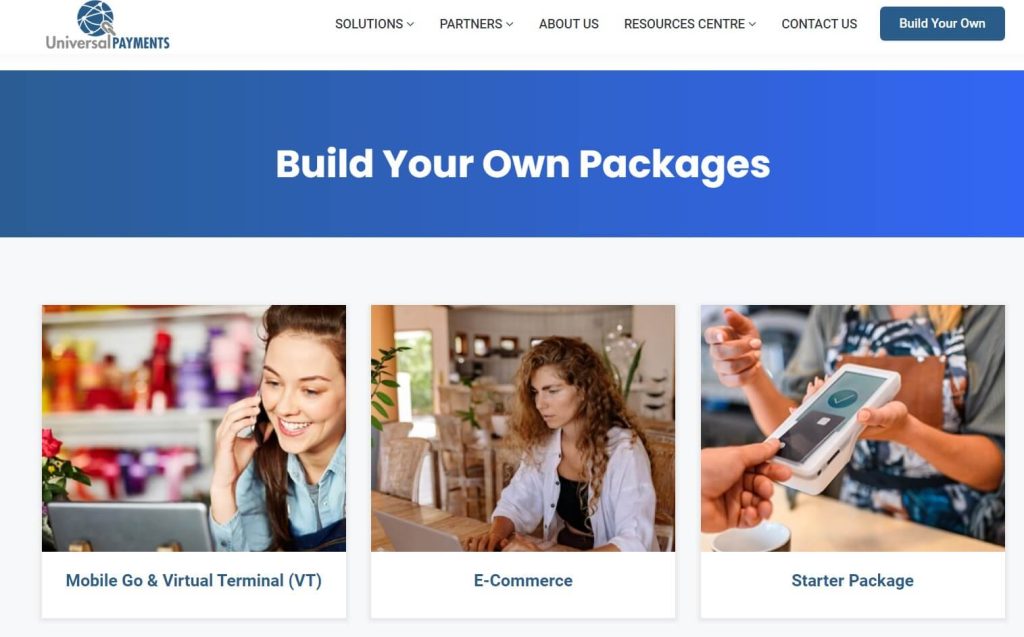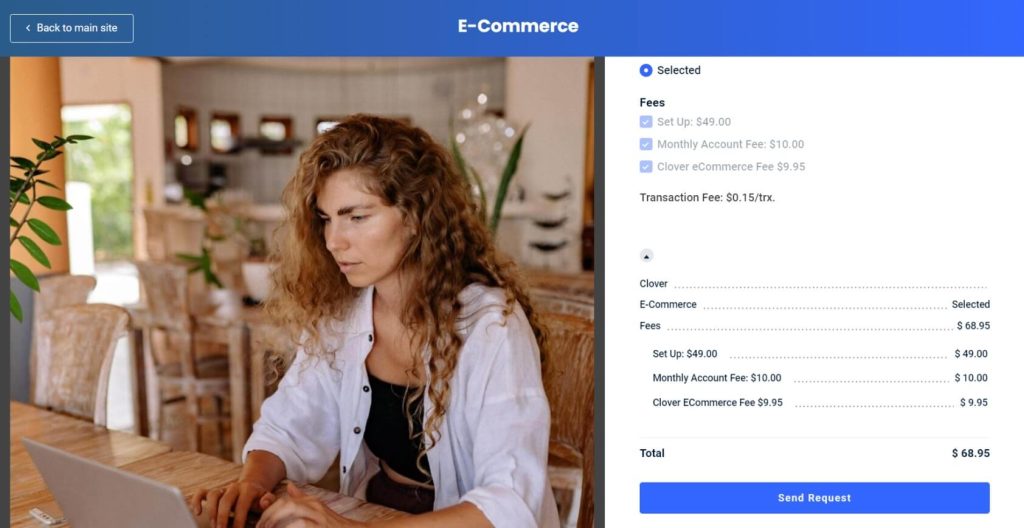 Key Features of the Custom POS Solution:
Solution Builder: Our custom-built solution included an intuitive system builder interface, enabling customers to select from a range of hardware options such as terminals, card readers, and printers.
Software Customization: Customers had the freedom to choose from various software options, including point of sale software, inventory management systems, and reporting tools, allowing them to create a solution tailored to their business needs.
Add-On Packages: The system offered additional add-on packages enabling customers to enhance their POS solution further.
Cost Estimation: Our system provided real-time cost estimation based on the selected components, enabling customers to make informed decisions and plan their budget accordingly.
Results and Impact: Our collaboration with Universal Payments resulted in a successful project that significantly improved their online presence and user experience. The revamped websites effectively showcase Universal Payments' expertise and commitment to providing top-quality payment solutions. The introduction of the Build POS Solution empowers customers to create customized solutions tailored to their unique business needs, further enhancing Universal Payments' position as an industry leader in Canada.
With these improvements, Universal Payments is better positioned to attract a wider range of businesses, from small startups to large enterprises, offering them the best-in-class payment solutions that cater to their specific requirements.